The Georgia Adoption Reunion Registry was created on July 1, 1990 to offer services to birth parents, adopted persons, adoptive parents and siblings who are affected by adoptions finalized in Georgia. In 2003, the law in Georgia was changed to allow birth parents the opportunity to search for the child(ren) he/she has placed for adoption.
Dana
Brown, LCSW
Hello! Prior to joining the Reunion Registry, I worked as an Adoption Social Worker with Families First for 13 years. I have 23 years of experience in child welfare with emphasis on working with children and families who have experienced trauma. I enjoy music, reading, and spending time with family and friends. I have a teenage daughter who keeps me active. The adoption triad is close to my heart and I am honored to continue to work with persons whose lives have been impacted by adoption.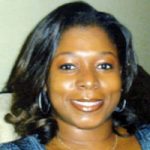 Stacy
Meadows, LMSW
I graduated with my Masters in Social Work from Florida State University and have experience in a variety of settings. My passion for working with youth led me to work with children and teens in foster care and the juvenile justice system for a few years in the Tallahassee area. In my free time I enjoy reading, usually accompanied by large amounts of coffee, and hiking with my dog, Charlie.
Kristin
Andrews
Intake Administrative Specialist
After spending over a decade in Athens, GA, I am excited to have relocated to Atlanta and to come on board with Families First. I received my Bachelor's degree in Women's Studies from the University of Georgia and have worked in a variety of social service settings including behavioral health research, child advocacy, and family reunification work. Outside of work, you might find me reading, playing with dogs, practicing yoga, or watching classic movies.
We offer a free, zero-obligation consultation to assist you both during and after your adoption reunion search. Please fill out the form and we will schedule a time for your free consultation.
Have an immediate concern?
Search our reunion resources or FAQ.